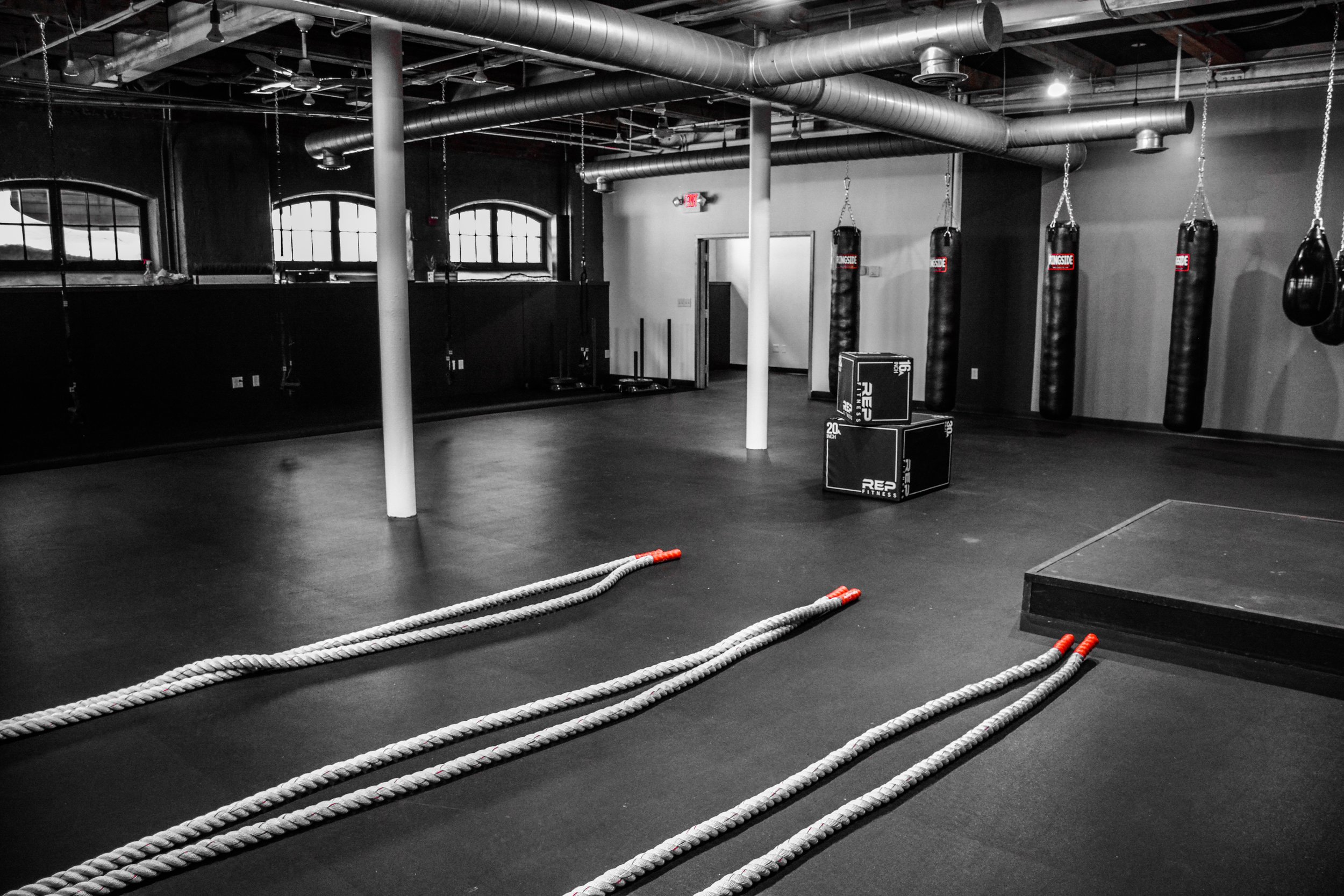 CoreBox
Corebox is a hybrid of boxing fundamentals, big punches, and abdominal/core strengthening and conditioning. This dynamic class includes a movement specific warm-up, 12-rounds of boxing, and a guided stretch at the end. All abilities welcome!
trx strong
TRX Strong a class designed to build muscular endurance, burn fat and improve cardiovascular health. This is a fun and challenging full body workout using a combination of TRX training and conditioning to challenge you each round. Guaranteed to make you sweat! All levels welcome!
*The TRX suspension trainer is a simple yet versatile piece of equipment that uses your body weight and your core muscles by working against gravity and rotational pull. Training with the TRX will help you build a stronger, more efficient and fat burning body.
ethos boot camp
Start your morning off on the right foot with this 60 minute total body strength and conditioning class! All experience levels are welcome to join in on the sweat and fun to be had. This class will include circuits, high intensity interval training, and individual and group challenges. If you want to work hard and have fun while doing it, this class is for you!
ethos xfit
Mixed modality, high intensity training. Focused on functional strength and conditioning.
total body Circuit Training
Circuit Training is a total body workout focusing on building strength. Different muscle groups will be targeted with each circuit. Core strength is incorporated throughout the workout with metabolic conditioning at the end. Expect a different workout every time and be ready to work hard!
f.i.t
F.I.T., or Functional, Interval, Training will tailor workouts so that every participant gets the most bang for their buck during the one hour workout. Classes will feature total body strength and conditioning movements that will functionally strengthen you're core musculature as well as challenge your cardiovascular systems through research based high intensity interval training. All levels are welcome to join in on the fun, with modifications offered to meet all ability levels. If you're looking to improve your fitness and your health, this class is for you!
Strength + Stretch
Strength + Stretch is a yoga-inspired fitness class that utilizes yoga movements to strengthen and stretch the whole body. Yoga movements are the perfect complement to traditional strength training workouts because rather than isolating single muscles groups, yoga movements teach us how to use muscle groups together for optimal functionality, stability, and full-body strength. Each class will also incorporate a series of stretches and lengthening movements to release tight muscles and increase total-body flexibility. This is an all-levels class. No experience with yoga or strength training needed.
Beginning Strength
Beginning Strength is an enrollment based class that is a hybrid between small group training and personal training. Classes will meet three times per week with no more than six people per class. Each class is oriented towards individualized programs for all six attendees. The strength coach will slowly guide attendees through barbell progressions, teaching each lift with proper form and easy to understand cues. Beginning Strength will track each individual throughout the entire program to ensure strength increases and difficulty is varied appropriately.
HIITBoX
Short rounds, shorter rests, and lots of punches in this 60 minute H.I.I.T. class. Boxing basics paired with functional exercises and powerful movements. 30 second rounds will carry you to the end of the fight, where the class will end with an exercise-specific guided stretch. All abilities welcome!
Vinyasa flow
Vinyasa Flow is a 1 hour Vinyasa style Yoga class where you will link breath and movement to create strength and length in the body. All levels are welcome!
Ethos Strength & Conditioning
Focused on strengthening and shaping your body, this 60-minute class challenges your strength limits and encourages you to push past your comfort zone. Be ready to work hard and sweat!
total body 45
Total Body 45 is a creative mix of exercises to sculpt and strengthen including stations of interval training and mat work to target your entire body. A fantastic class for improving endurance and building functional strength. All abilities welcome!
Express flow
This class is uniquely designed to create strength and flexibility in the body and mind for those days when you're short on time!
H.I.I.T
High Intensity Interval Training is a 45 min class structured to increase your fitness in less time to get you in and out quickly. Class will consist of circuits set to specific work to rest ratios, Tabatas, and more. Class participants can expect to strengthen their entire body, get their heart rates up, and have fun!
total body ABC - Arms, Butt & Core
ABC takes a creative approach to interval-based training class targeting specific muscle groups from the upper body, lower body, and core each class. This class is great for any level of experience, all are welcome!
core strength & flex
Core Strength & Flexibility guides participants through exercises for the core and posterior chain improving strength, stability, range of motion, endurance and balance using various equipment and training techniques. All levels and abilities are welcome, as modifications for abilities and limitations are readily made!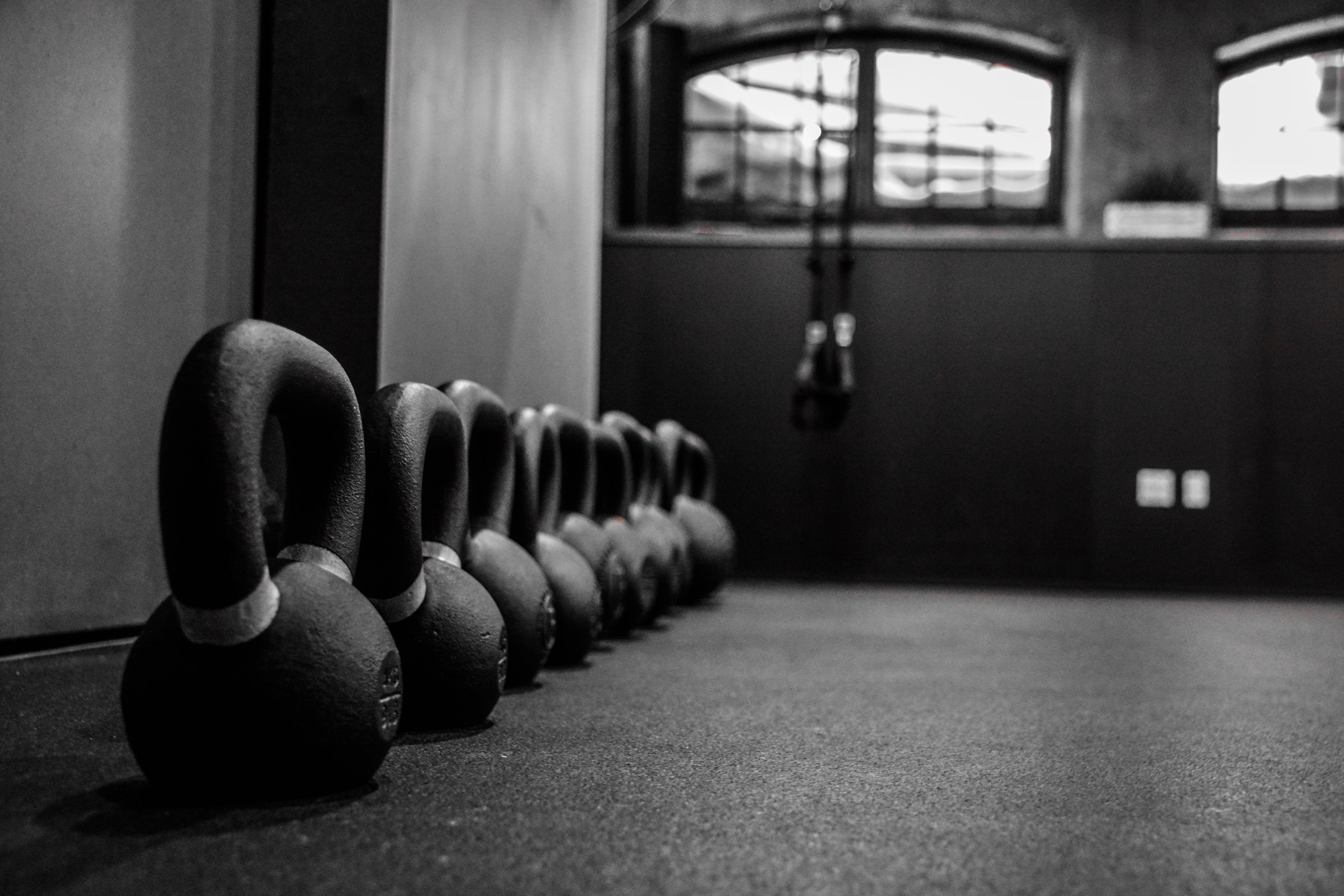 At Ethos Athletics, we believe that workouts must be strategically designed and implemented. Our certified personal trainers will create a custom-tailored program to fit your individual wants and needs.
With their professional knowledge, your personal trainer will help support and guide each of your workouts - ensuring the workout is challenging and effective for your goals.
personal training services
Weight Loss

Strength Training

Olympic Lifting

Power Lifting

Body Building

Small Group Training

Sport-Specific Training
At Ethos Athletics, our massage therapists offer a variety of massages that can help to optimally relax the mind, body and soul.
Deep Tissue Massage

Swedish Massage

Sports Massage